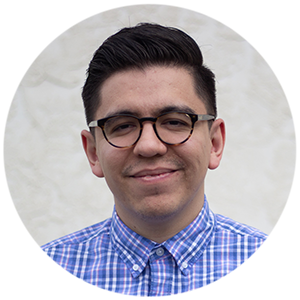 David: the designer

As an overall creative individual, graphic design comes easily to David. His interest in technology, clear communication, and aesthetically pleasing visuals combine to create design that fits the current state of media. Whether it's a print ad, a business card, a social media posting, or a digital illustration, form and function can not only work hand in hand, they are responsible for the most effective forms of media. 
David's experience spans over 6 years of working first-hand with clients in various fields, from small businesses to public relations agencies. Most recently working as Art Director for San Antonio Magazine. When working with new and small businesses, David thrives in creating brands and visual identities, providing business owners with a strong and accessible identity that reflects their values and draws in their intended audience. With every client, regardless of the size of the project, David believes the outcome of the project can surpass even it's own intended use, and applies this belief to even the smallest projects. 

David: the artist   

David's medium choices vary in range from digital art to paper cut out art, though the latter has become his primary choice of medium. As a paper cut out artist, David prefers subjects and ideas that challenge his artistic techniques. He has recently began pushing himself to create both large scale paper cut outs, (that can sometimes take up to 80 hours to complete) to small and delicate paper cut outs with lines sometimes thinner than 2 mm. His subject matter ranges from project to project, though he often chooses subjects that reflect his values and appreciations. 

David chooses to portray his creativity in a clean and minimalistic aesthetic, opting for having less on display with the purpose of focusing the viewer to the subject. His limited use of color is not a limitation on his medium of choice, but rather a calculated decision with the intention of highlighting a specific feeling or emotion. His aesthetic often involves high contrast between strong colors and blacks and whites. In this way, his works maintain a sense of cleanliness and professionalism.

David likes to view his works as having two levels, an initial accessible and appealing aesthetic, and a deeper technical and intellectual response. In this manner, the viewer is first caught by what seems like either ink or paint. However, upon closer examination, a world of technical challenge and intellectual appeal is revealed. Through this process, David hopes to elevate the medium of paper to new levels in the artistic field.     David's goal as an artist is not only to continue developing his artistic abilities but also to make a positive impact on his community and city. As Robert Schumann once said: "To send light into the darkness of men's hearts, such is the duty of the artist." David chooses to live his life by this motto.